About Us
Applion Team
Applion Computer Kft. has been serving its customers with high-quality IT solutions for a decade. In addition to our field service management solution called AppWorks (supporting on-site work), we offer unique software development, UX/UI design, and system operation services for SMEs and large companies.
About Us
Our mission
We consider it important that the applications we design are easy to use, clean and user-friendly: our goal is not only to complete the set task, but also to ensure convenient use and a high-quality user experience, and through this to promote a significant increase in efficiency. In addition to appearance, we also place great emphasis on performance.
The numbers speak for us
More than 50 successful projects in the last 10 years
Our customers reward the invested work with long-term contracts, thus guaranteeing that their business applications always remain competitive and feature the most modern technologies.
At the head of our professional team
Experienced leaders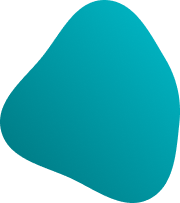 Adam Peto
CEO & CTO
He has several decades of experience in the IT field, during his career he also performed developer and project management tasks.
He also gained experience in banking and mobile payment projects, so he is characterized by the demanding and precise work required by the profession.

Dr. Karoly Csik
COO
He has nearly 20 years of experience in a corporate environment, which he uses both in coordinating product development and in servicing customer projects.
As the head of our AppWorks product team, he has come across countless issues related to digitization during his work.